Liberal Fire Respond to Commercial Fire – 416 S. Kansas Ave
Joe Denoyer - January 30, 2020 6:20 pm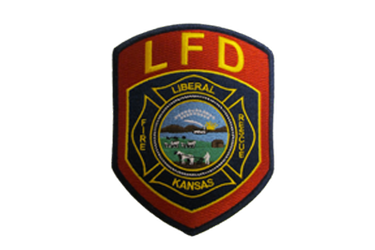 At 2:11 pm Thursday the Liberal Fire Department was dispatched to 416 S. Kansas Ave. for a reported structure fire.
First arriving police officers met with the business owner who advised he had controlled the fire with a portable extinguisher and believed it to be extinguished.  The building was filled with smoke and high heat throughout.  As fire units arrived on scene and began ventilating the building it was discovered that the fire was contained to an oven and had not extended to the vent hood or structure.  Firefighters continued ventilation and overhaul efforts as well as ensuring that the fire had not travelled through hood vents to the roof or attic space.  No injuries were reported as a result of the fire.  Damaged was confined to the oven however the entire business suffered damage from smoke and powder from the fire extinguisher.  The southbound lanes of Kansas Ave. were blocked for approximately 30 minutes during this incident.  All units were returned to service at 2:47 pm.
Liberal Fire responded with a total of 9 personnel, two engines and one ladder truck.  Also assisting at the scene were the Liberal Police Department, Seward County EMS and Black Hills Energy.