Liberal Faces San Diego Thursday at 5 p.m.
KSCB News - August 4, 2010 12:00 am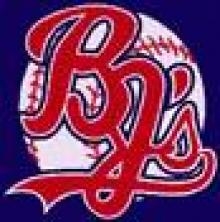 The National Baseball Congress has informed the Liberal Bee Jays they will play the San Diego Force Thursday evening at 5 p.m. at Lawrence-Dumont Stadium in Wichita. The Bee Jays are 32-13 after an 8-1 win over the Austin Gold Sox Sunday night. The Force has a record of 36-13 after their 18-8 win over the Katy Collegians Tuesday morning. The game Thursday will air on Talkradio 1270 and kscbnews.net with the Dugout Show at 4:45 if everything is on schedule at the tournament.