Liberal Cross County Competes Class by Class at Hesston
Brock Kappelmann - September 7, 2018 7:19 am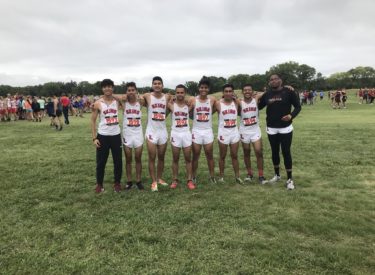 Liberal competed at the Swather Invitational in Hesston on Thursday.  The meet goes class by class.  Here are top 20 finishers for LHS.
Seniors
Boys
Xavier Perez 3rd 17:21.3
Javier Carrillo 8th 17:42. 3
Antonio Borunda 9th 17:43.9
Joel Obando 15th 18:36.4
Girls
Gisselle Melendez 15th 23:24.9
Juniors
Girls
Audrey Gilmore 11th 22:17.7
Sophomores
Boys
Alex Lopez 6th 18:36.2
Erik Guzman 13th 18:59.2
Girls
Reece Hay 18th 23:38
Afeni Rubio 19th 23:50.7
Freshmen
Boys
Enrique Franz 6th 19:16.1
Girls
Joceline Hernandez 20th 23:59.9
The Redskins run at Hugoton Saturday, September 15.