Liberal City Commission to Consider Food Truck Regulations UTV's in the City, Fireworks and More
KSCB News - March 25, 2019 4:31 pm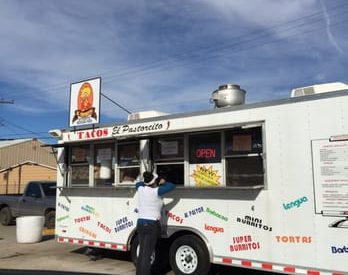 The Liberal City Commission is scheduled to meet  Tuesday evening at 5:30pm, with a full agenda. Among the items on the agenda are Regulation for Mobile Food Vendors and establishing fees for the regulation of Mobile Food Vendors within the City of Liberal.
Registration and setting fees for the registration of Micro Utility Trucks and Utility Terrain Vehicles for operation on City Streets in the City of Liberal will also be before the Commission, as will the Regulations of Fireworks and establishing the fees for the regulations of Firework sales within the City of Liberal.
Discussion will also be held on Ordinance 4512 which would regulate Pit Bulls within the City of Liberal.
Other items on the Agenda include the Final Plat for the Anderson Addition, Land and Water Conservation Fund Grant, a Board Appointment to the Liberal Housing Authority Board, Insulation for the Mid America Air Museum and a request for a road block for 810 Stadium Road.
The City Commission will also consider City Credit Card Payment Processing, and purchases of loudspeakers,mixer, Lounge Chairs, Lily Pads and the repairs to the soft play water fixtures for the Adventure Bay Waterpark.