Liberal City Commission Meets Schedules Special Mask Mandate Meeting
Joe Denoyer - November 24, 2020 7:13 pm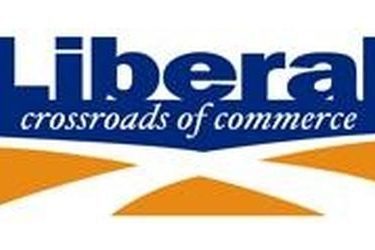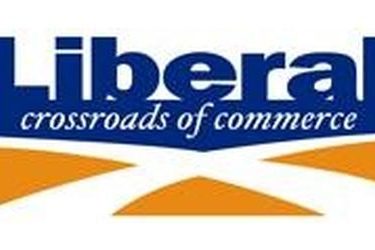 The Liberal City Commission met on Tuesday evening and in house keeping items, approved the Standard Traffic Ordinances and the Public Offense Codes.
Commissioners also approved a Resolution calling for a Public Hearing for a Community Improvement District and the levy of a CID sales tax within the Southgate Mall .
The sale of property owned by the City of Liberal at the East Industrial Park to Croell Inc. was approved as was the purchase of a 2019 Ford Fusion from Foss Ford in the amount of $16,500 for the Liberal Police department. This replaces a vehicle that struck a deer, so an insurance check will help cover the cost of the vehicle.
Several CARES Act Request were approved by the Commission including an Advanced Air Treatment System for City Hall, Portable Public Awareness Broadcasting Equipment, an Action Training System for the Fire Department, 20 Surface Pro Laptops for remote work, a Payroll HR System, and Keyless Entry for City Buildings.
A new time keeping system was also approved by the Commissioners.
The Downtown Christmas Parade was before the Commission and was given the go ahead for December 5th.
After items from citizens where the topic of a mask mandate came up, Commissioners amended the agenda to include the mask discussion. After the  Commission discussed mask mandates, they scheduled a Special Meeting so all citizens could weigh in on the subject. The Special Meeting will be Tuesday, December 1st, at 5:30pm at the Girl Scout Building in Light Park.