Liberal City Commission Meets, Approves Truancy Program
KSCB News - September 23, 2014 9:58 pm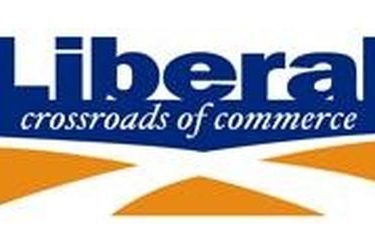 The Liberal City Commission met Tuesday evening at 6:30pm for their regulalry scheduled meeting. Ivaneoe Love Jr. of Adolescent Support Services, was before the commission requesting funding for the Truancy Program. For the past 2 years the City, County and USD 480 have partnered in funding the program. The Commission voted to approved the funding request in the amount of $53,666.00 which is the City's 1/3 of the total cost of the program. Love also made a presentation to the commission regarding a Teen Court Program, and asked for funding for that program as well. Once again it would be a partnership with the School Board and Seward County, with each entity putting in $20,400.00. The Commission tabled this item until the next meeting pending further information.
The City Commission heard a report from Dustin Ormiston of Hay, Rice, and Associates, on the 2013 City Audit. Ormiston relayed to the Commissioners that the City was in excellent financial condition. Commissioners also voted to retain the services of Hay Rice, and Associates for the 2014 audit.
Two Ordinances were moved to second readings,one was for a rezone of property from R1 to R2 and the other one was to amend a City Code to allow Judges who issue search warrants to also hear arguments dealing with those cases for which the warrant was issued.
The Commission approved $1.2 Million for improvements to Willow Tree Golf Course which willinclude a whole new irrigation system, Tee box improvements, bathroom repairs and other improvements. The Commission has been setting money aside from the Streets,Drainage, and Capitol Improvements portion of the 1 cent sales tax to pay for the project. This project is totally funded.
The City Commission also approved signage updates and new picnic tables for Arkalon Park and bus stop benches for City Bus with the funds to come from donations.