Liberal City Commission Meets, Approves Sunday Alcohol Sales
Joe Denoyer - June 26, 2018 10:13 pm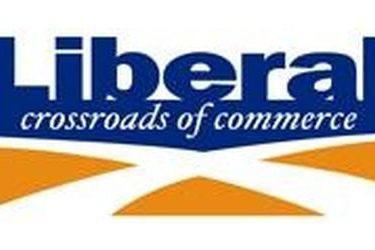 The Liberal City Commission met Tuesday evening and after a special presentation to retiree Nora Laird, Fire Chief Kelly Kirk made two promotions of men in the Department. Promoted to Airport Operations Chief was Brian Fornwalt and promoted to Captain was Tyson Rice.
After discussion the Commission passed Ordinance 4501 which authorizes Sunday and Certain Holiday Sales of Alcoholic Liquor and Cereal Malt Beverage.
Commissioners adopted the Black Hills Franchise Agreement, the 2018 Fee Structure Changes, and authorized City Staff to apply for a Kansas Leadership Grant.
At the Mid America Air Museum, changes in admission fees were approved as was the hours of operation. August through May the Museum will be open Tuesday-Saturday, 9-6 Sunday's 1-5. In June and July the hours will be Monday-Saturday 8-5, Sunday's 1-5.
The Police Departments requests were approved for duty rifles and accessories, K9 purchase, K9 accessories and training, training for the current K9 handler, Ford Explorer Police Interceptor with Police and K9 equipment and the vehicle wrap.
The City Commission voted to opt out of the Leaps Program for the City Manager search the voted to hire Interim City Manager Calvin Burke as the full time City Manager.
The City Commission, after discussion, approved an Ordinance that will allow certain fireworks to be shot off in the City of Liberal during certain times of the day beginning towards the end of June through early July.