Liberal City Commission Meets, Approves Police Department Purchases
Joe Denoyer - February 12, 2019 9:31 pm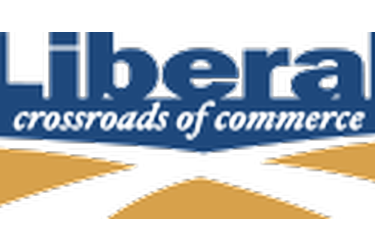 The Liberal City Commission met Tuesday evening at 5:30pm and approved purchases for the Liberal Police Department. Approved were 2 Dodge Durangos from Chrysler Corner in the total amount of $56,720.  Also approved was the equipment for the vehicles, $3,985.92 from Tek Style, Police graphics from Genesis Graphics, $984, interior and exterior equipment from Sharps Communication, $11,530.00, radar units and cameras, $14,572.00 from Custom Signals, and Panasonic Toughbooks and Docks, $8577.78 from CDW Government. Tasers for the Police Department were also approved.
Mike Brack was reappointed to the Convention and Visitors Board, and the July 24 Commission minutes were corrected.
Other purchases approved were Wildlife Deterrent fencing for the Airport in the amount of $39,000.00 and a Broyhill Boom Sprayer at $4,020 for the Sports Turf Department.
Commissioners also approved to spend monies not to exceed $200,000 for drainage at the ballfields.