Liberal Chamber to Host City Commission Candidate Forum
Joe Denoyer - July 10, 2023 8:22 am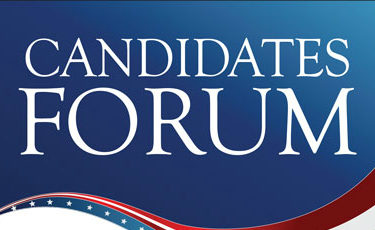 The public is invited to attend the Liberal City Commission Primary Candidate Forum on Thursday, July 13th, from 6:00 pm – 8:00 pm at the Rock Island Depot.
Questions will be taken by email at [email protected] and by phoning 620-624-3855, weekdays from 9:00 am – 5:00 pm prior to the forum and during the forum until 7:00 pm. Written questions will be taken from the audience in attendance during the forum. No oral questions will be taken during the forum.
The forum will be broadcast on KSCB B107.5fm, and streamed at kscbnews.net, liberalfirst.com and on Rocking M Media.
There are three positions open. Primary voting takes place on August 1st which will narrow the field to 6 candidates.
City Commission candidates include: Jose Lara, Matt Landry, Richard Wester, Patricia Torres, Takumi Rader, Jairo Vazquez, Ronnie Warren, Kathleen Alonso, Felix Vargas, and Greg Duran.