Liberal Chamber Hosts Bash Saturday Night
KSCB News - February 19, 2010 12:00 am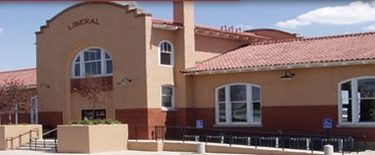 The Chamber's Annual Bash will take place at the Liberal High School
on Saturday, February 20. Doors will open at 5:00 pm, dinner will begin
at 6:00 pm, and the entertainment will start at 8:00 pm.
Corporate tables are available for $300. With the purchase of a corporate
table you get 8 banquet/entertainment tickets, and you can advertise your
business at your table. Please call the Chamber office, 624-3855 to
reserve your table.
Individual tickets are also available for $40.00 each. These tickets are
for the banquet and entertainment. If you would like to attend the
entertainment only, tickets are $20.00 each. Tickets are available at the
Chamber office.
Entertainment this year is Etta May with her new act "Dr. Etta". You will
really enjoy her hilarious and heartfelt take on the breakdown of the
American family. Dr. Etta has the cure for the 21st century family. Etta
May is a star of the sell-out tour of Southern Fried Chicks, appears on CMT
regularly, and won the prestigious Female Comic of the Year award.
Enjoy an evening of great food and wonderful entertainment–join us at
the Bash.