Liberal Beef Processing Plant Employees Test Positive for COVID-19
Joe Denoyer - April 11, 2020 3:16 pm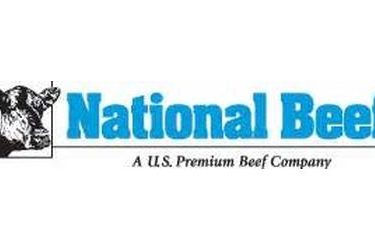 April 11, 2020
National Beef Statement:
We have learned that employees at our Liberal, Kansas facility have tested positive for COVID-19. These employees have not been in our Liberal facility for several days and are now in quarantine at home for time required for a full recovery. Out of respect for their privacy, we will not offer any information regarding the employees' identity or status at this time.
We are in contact with local authorities and health experts to ensure we're taking the appropriate steps to address the needs of our employees, customers and community. We are working with the guidance of the Seward County Health Department to determine the employees' recent movements.
Employees who are considered to have been exposed to these individuals have been notified and are taking the appropriate precautions needed.
With our on-going commitment to the safety and well-being of our employees, areas where our employees work are thoroughly sanitized and disinfected every night following strict sanitation protocols. In addition, we are conducting additional sanitation and disinfecting of the employee common areas, in accordance with public health standards recommended by the Centers for Disease Control and Prevention (CDC).
We have notified employees at the facility and through our Special Emergency Response Pay and Benefits provisions are requiring employees who don't feel well to stay home