LHS Tennis Competes at Garden City
KSCB News - April 22, 2013 6:32 am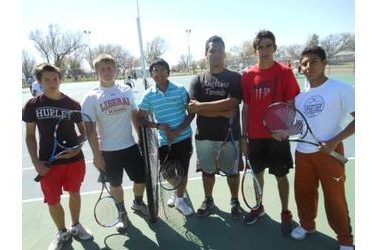 Liberal finished in 6th place at Garden's tournament. Team honors went to Great Bend with 32 points followed by Garden Ctiy with 23 points and Dodge City with 18 points. Liberal finished with 6 points edging out Colby and Scott City in this 8-team tournament.
Individual results:
#1 Singles–Joseph Cotto went 1-3 on the day.
#2 Singles–Mitchell Irby went 2-2
#1 Singles–Angel Hernandez/Buddy Buchanan went 0-4
#2 Doubles–Krunal Bombaywala/Payton Grant went 1-1 on the day.