LHS Tennis Competes at Buhler
Brock Kappelmann - April 17, 2019 12:26 pm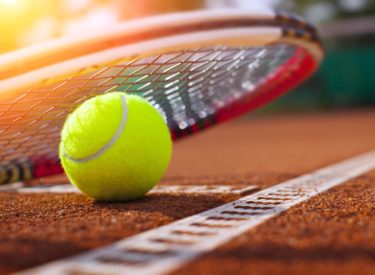 Junior Erick Rodriguez represented LHS the best at this tournament pushing
each opponent to the end. Buhler won team honors in a field full of
Eastern powers. Competing teams included Buhler, Andover Central,
McPherson, Sterling, Valley Center, and Dodge City.
#1 Singles–Erick Rodriguez started the tournament upsetting McPherson's
Schrader in a tie-breaker 8-7 (5). He battled McPherson's other singles
player, Fox, 8-5. Then lost a close match to Andover central's Reeve's
8-6.
#2 Singles–Jack Maxwell competed hard but fell 0-3 on the day
#1 Doubles–Ivan Armendariz & Cristobal Sanchez went 0-3 on the day but
earned some valuable experience.
#2 Doubles–Alex Perez & Edgar Alonzo went 1-2 on the day.
Liberal travels to Dodge City tomorrow and Garden City on Saturday.