LHS Swims to Third at Hays
Brock Kappelmann - January 19, 2022 9:06 am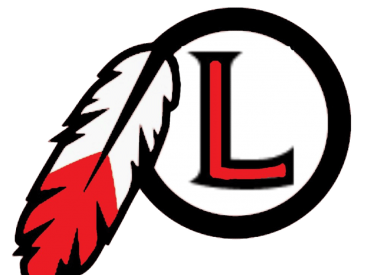 Coming into Hays, we are really looking at getting ready for WAC in
February. We have been tweaking and changing what the boys are swimming
and the relays we are mixing up. We had a few PRs but what really showed
up is the boys stepping up and trying new events to try to help the team.
Boys 200 Yard Medley Relay
4th: Edgar Cortez, Jackson Riley, Isaac Dominguez, Hudson Brown
7th: Danny Pavia, Yared Romo, Malachi Martinez, Daniel Amparan
Boys 200 Yard Freestyle
10th: Chance Martin
Boys 200 IM
7th: Edgar Cortez
8th: Malachi Martinez
10th Enrique Morales
Boys 50 Freestyle
7th: Isaac Dominguez
11th: Jackson Riley
12th: Daniel Amparan
18th: Bartolo Rodriguez
20th: Alan Flores
21st: Alejandro Gutierrez
22nd: Sebastian Nguyen
23rd: Daniel Nguyen
24th: Saul Ortega
26th: Javy Nava
27th: Olman Garcia
Boys 100 Butterfly
6th: Yared Romo
10th: Malachi Martinez
Boys 100 Freestyle
7th: Hudson Brown
12th: Bartolo Rodriguez
16th Olman Garcia
Boys 500 Freestyle
5th Isaac Dominguez
7th Jackson Riley
Boys 200 Freestyle Relay
5th Daniel Amparan, Danny Pavia, Yared Romo, Hudson Brown
9th Bartolo Rodriguez, Daniel Nguyen, Chance Martin, Malachi Martinez
11th Alan Flores, Javy Nava, Sebastian Nguyen, Alejandro Pando
Boys 100 Backstroke
7th Danny Pavia
8th Edgar Cortez
9th Enrique Morales
12th Alejandro Gutierrez
13th Alejandro Pando
14th Saul Ortega
Boys 100 Breaststroke
5th Yared Romo
11th Chance Martin
Boys 400 Freestyle Relay
5th Daniel Amparan, Hudson Brown, Edgar Cortez, Isaac Dominguez
6th Jackson Riley, Enrique Morales, Danny Pavia, Bartolo Rodriguez
10th Alejandro Gutierrez, Daniel Nguyen, Saul Ortega, Alejandro Pando
Overall
1st Junction City 495
2nd Garden City 404
3rd Liberal 355
4th Dodge City 350
5th Hays 332