LHS Swims at WAC in Hays
Brock Kappelmann - February 11, 2022 6:21 am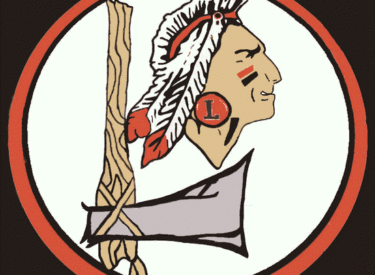 WAC Meet 2/10/22
200 Medley Relay
5th – Edgar Cortez, Jackson Riley, Isaac Dominguez, Hudson Brown 2:09.22
9th – Danny Pavia, Malachi Martinez, Daniel Amparan, Jack Naranjo 2:28.01
200 Freestyle
8th – Hudson Brown 2:46.20
10th – Bartolo Rodriguez 2:52.38
15th – Alejandro Gutierrez 3:20.08
200 IM
6th – Edgar Cortez 2:54.32
10th – Malachi Martinez 3:16.22
50 Freestyle
12th – Alan Flores 34.06
13th – Jack Naranjo 34.63
14th – Alejandro Pando 36.24
100 Butterfly
4th – Isaac Dominguez 1:12.78
10th- Malachi Martinez 1:40.40
11th – Alejandro Pando 1:44.47
100 Freestyle
8th – Daniel Amparan 1:10.39
10th – Bartolo Rodriguez 1:13.62
14th – Lexton Batie-Parks 1:25.72
500 Freestyle
7th – Edgar Cortez 7:11.28
8th – Isaac Dominguez 7:14.14
14th – Sabastian Nguyen 10:00.03
Points
200 Freestyle Relay
7th – Jack Naranjo, Danny Pavia, Malachi Martinez, Daniel Amparan 2:09.28
8th – Lexton Batie-Parks, Chance Martin, Emri Enrique Morales, Bartolo
Rodriguez 2:13.03
100 Backstroke
5th – Jackson Riley 1:17.38
12th – Enrique Morales 1:29.88
13th – Danny Pavia 1:35.08
100 Breaststroke
4th – Jackson Riley 1:27.15
11th – Hudson Brown 1:33.47
400 Freestyle Relay
4th – Daniel Amparan, Hudson Brown, Jackson Riley, Isaac Dominguez 4:31.31
8th – Bartolo Rodriguez, Alejandro Pando, Danny Pavia, Edgar Cortez 5:13.56
Team Scores
1st – Great Bend – 538.5 Points
2nd – Dodge City – 421 Points
3rd – Garden City – 413.5 Points
4th – Hays – 398 Points
5th – Liberal – 314 Points
The boys did a great job at our league meet. They continued to make
improvements on their individual times throughout the entire season. There
were more than 30 personal records broken at the league meet. The future of
Boys swim at LHS is bright with the majority of the team being freshman
and sophomores. It will be fun to watch the growth over the next few years.
We will dearly miss our seniors that graduate this season. They contributed
greatly to our team at their final WAC meet.