LHS Runners Fight Through Injury at Newton
Brock Kappelmann - October 3, 2016 6:33 am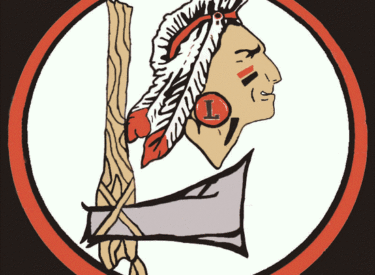 The Liberal High School cross country teams made the trek to Newton, Kansas for the Newton
Cross Country Invitational Saturday morning. Fifteen teams throughout Kansas competed in the meet.
The girls' team had a rough day to overcome as we had to make the trip without one varsity
runner, and then senior standout Camryn Slatten twisted an ankle just minutes before her race while
doing strides at the starting line. As a precaution, Slatten was held out of the race since the next
competition for the Redskins will be the Western Athletic Conference championship, on Thursday
October 13th.
 Racing without two of the varsity seven, all the girls new they had to step up in the race.
Freshman Katie Horyna raced to a fourth place finish, completing the 5K course in 20:14. Senior Saw
Ahmara had a great race running 45 seconds faster than she had ran all year, to run a 21:21 which was
good enough for 19th place. Senior Yanelly Jurado was the 27thrunner to cross the finish line in 21:38.Junior Kelsey Ramsey placed 38th
with a time of 22:19. Freshman Erika Valverde ran a lifetime personal best time of 23:58 to place 69th. Senior Kayla Gokey crossed the finish line in 25:29 as the 79th runner. The shorthanded Redskins finished with 155 points to place 6th. Andover Central won the meet with 69 points, Topeka Washburn Rural was second with 70 points, and Valley Center was third with 72 points. The sophomore seven scored a total of 186 points to finish in 9th place but were only 26 points away from a top 5 finish. Antonio Borunda placed 26th in 17:33, Javier Carrillo was 29th in 17:37, Joel Obando's time of 17:43 placed 34th, Xavier Perez placed 45th in 18:02, Fausto Parrall completed the course in 18:25 to place 56th, Josh Diazdeleon placed 61st
in 18:33. Carrillo, Obando, Parrall, and Diazdeleon all ran their fastest times ever. The Dodge City boys won the meet with 51 points, Topeka
Washburn Rural was second with 88 points, and Andover was third with 102 points. The varsity cross country teams will be off this week and will next compete Thursday, October 13th in Dodge City for the Western Athletic Conference championship. The junior varsity teams will compete October 6th
in Cimarron.
Tyson McGuire