LHS Ranks 8th in US News and World Report
KSCB News - April 21, 2016 6:10 am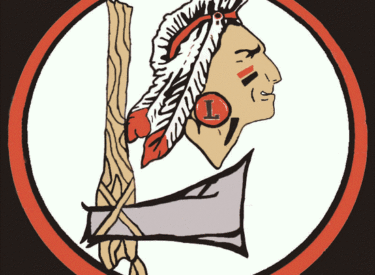 Liberal High School Ranks 8th in the US News and World Report's rankings. Here is the magazine's description and rankings.
The U.S. News rankings include data on more than 21,000 public high schools in 50 states and the District of Columbia. Schools were awarded gold, silver or bronze medals based on their performance on state assessments, their graduation rates and how well they prepare students for college. Read the full methodology.
To graduate, Kansas high school students must earn at least 21 credits in English language arts, history and government, science, mathematics, physical education, fine arts and electives. High school students also take state assessments in math, science, English language arts, and history and government, according to the Kansas State Department of Education.
Of the Kansas schools in the 2016 U.S. News Best High Schools rankings, 10 were awarded silver medals and 106 received bronze medals. The top-ranked high school in Kansas is Blue Valley North High, located in Overland Park and a part of the Blue Valley School District.
12200 Lamar Ave

Overland Park, KS 66209

#720 Nationally Ranked

18:1

Larger than KS Avg

1,536 Students

86 Teachers

49.4

Above KS Avg

54% Tested (AP®)

48% Passed (AP®)

#2

6001 West 159Th St

Stilwell, KS 66085

#979 Nationally Ranked

17:1

Larger than KS Avg

1,464 Students

85 Teachers

43.6

Above KS Avg

51% Tested (AP®)

41% Passed (AP®)

#3

Blue Valley Southwest High School

17600 Quivira Rd

Overland Park, KS 66062

#1167 Nationally Ranked

16:1

Larger than KS Avg

1,069 Students

67 Teachers

40.0

Above KS Avg

49% Tested (AP®)

37% Passed (AP®)

#4

21300 College Blvd

Olathe, KS 66061

#1405 Nationally Ranked

16:1

Larger than KS Avg

1,938 Students

122 Teachers

36.1

Above KS Avg

44% Tested (AP®)

33% Passed (AP®)
#5

13260 Switzer Rd

Overland Park, KS 66213

#1418 Nationally Ranked

18:1

Larger than KS Avg

1,607 Students

91 Teachers

35.9

Above KS Avg

41% Tested (AP®)

34% Passed (AP®)

#6

16200 Antioch Rd

Overland Park, KS 66085

#1464 Nationally Ranked

16:1

Larger than KS Avg

1,365 Students

85 Teachers

35.3

Above KS Avg

42% Tested (AP®)

33% Passed (AP®)

#7

5550 North Lycee

Bel Aire, KS 67226

#1806 Nationally Ranked

14:1

Larger than KS Avg

642 Students

46 Teachers

30.4

Above KS Avg

51% Tested (AP®)

23% Passed (AP®)

#8

1611 West 2Nd

Liberal, KS 67901

#2128 Nationally Ranked

15:1

Larger than KS Avg

1,237 Students

84 Teachers

26.3

Above KS Avg

56% Tested (AP®)

16% Passed (AP®)

#9

35000 West 91St St

De Soto, KS 66018

#2506 Nationally Ranked

13:1

Near KS Avg

689 Students

54 Teachers

22.1

Near KS Avg

25% Tested (AP®)

21% Passed (AP®)

#10

5900 Monticello Rd

Shawnee, KS 66226

#2593 Nationally Ranked

16:1

Larger than KS Avg

1,302 Students

82 Teachers

21.2

Near KS Avg

25% Tested (AP®)

20% Passed (AP®)