LHS Graduate is New Principal at LHS
Brock Kappelmann - June 6, 2017 6:10 am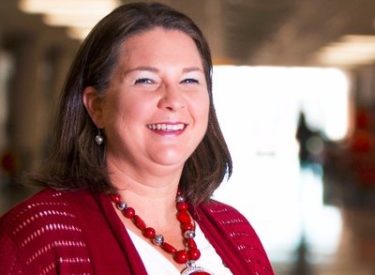 Liberal High School has their new principal.  Ashley Kappelmann, a 1996 graduate of LHS, has been approved by the board as the new principal at the school.  She replaces Shiloh Vincent who took a job as executive director of secondary education at McPherson.  Kappelmann has been assistant principal the previous four years after she had been instructional coach four years.  She began working in the district as a teacher in 2000.  Scott Hinkle and Troy McCarter are the new assistant principals joining Josh Stephenson.  Randi Jones is the new principal at Eisenhower Middle School.  She comes back into the district from Turpin.  Before that, she was an instructional coach in the Liberal school district.  The new assistant principal is Debra Kellogg who comes in from Wichita. The board also approved the addition of a human resources supervisor for the district.  The first will be Kristin Roose.
The board approved language changes in the teacher's negotiated contract agreement.  They approved everything in the teacher's negotiated agreement except salary as they wait on the Kansas legislature to determine how much money is coming to schools.
The board heard from three parents concerned about changes made to boundaries at Prairie View for the dual language program.  The board will meet Monday night for a special meeting for further discussion.
The board approved the hiring of a new nurse specifically for the Bright Start Early Learning Center at Southlawn.
The board approved re-conditioning of two of the older activity buses which have been in the district since 1998 and 2001.  Kenworth Trucking of Liberal gets the job for $107,451.23.
The BOE approved carpet for phase 3 of the bond project to be installed at the old West Middle School, the upgraded office at LHS, and at Sunflower which will transition to an elementary school.