LHS Grad Takes On NYC Marathon for her Brother
KSCB News - October 30, 2013 6:07 am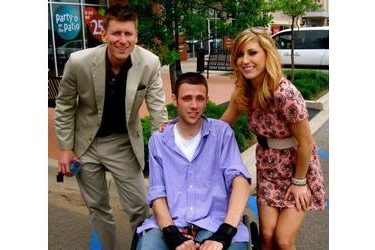 2004 Liberal High School graduate and former SCCC volleyball player Kiley Harvey will run in Sunday's New York City Marathon. Her step brother Kit Bond is a quadriplegic after a 2003 car accident. So Harvey is running the 16 mile marathon and raising money for the Chrstopher and Dana Reeves Foundations to honor her brother and raise money for paralysis awareness. Harvey says her brother's triumphs are moving to her.
"Seeing where he came from right after the accident and not even being able to talk and could barely move to where he is now, he is an inspiration to my everyday life. No matter how bad you think you have it, it could be worse. But it's taking what you have and making it better that is the end goal that everyone wants."
Bond will graduate in December from Wichita State with a masters in cell and molecular sciences at Wichita State and is engaged to be married. Harvey currently lives in San Diego. If you want to donate, go to www.christopherreeve.org/nyc2013/kileymichelle.