LHS Girls Voted Most Outstanding Team by Referees
Brock Kappelmann - January 17, 2022 6:17 am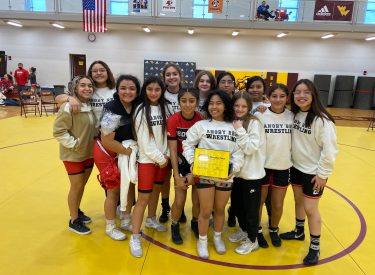 Bristol Bale
Liberal Girls Wrestling participated in the 1st Annual Best of the West Tournaments that was hosted by Wichita West High school. Our team fought hard against the toughest competition they have seen yet this season. Many of their opponents were ranked girls, state placers or state champions.
Mana Chanthsone fought hard for her 4th place finish.
Bella Gutierrez finished 5th after wrestling hard all tournament.
Gina Dominguez finished in 6th place
Luz Tercero finished 6th place
Leilani Torres finished in 6th place.
 The only medalist of the team was Alexa Valenzuela, who fought hard for her 3rd place finish.
Overall, the team finished in 4th place out of the 23 teams represented. The girls also were voted the Most Outstanding Team of the tournament by the referees. The girls will compete on Thursday in their first ever WAC dual against the #7 ranked Garden City Lady Buffaloes.