LHS Girls Make State for 2nd Straight Year
Brock Kappelmann - October 22, 2023 9:26 pm
¢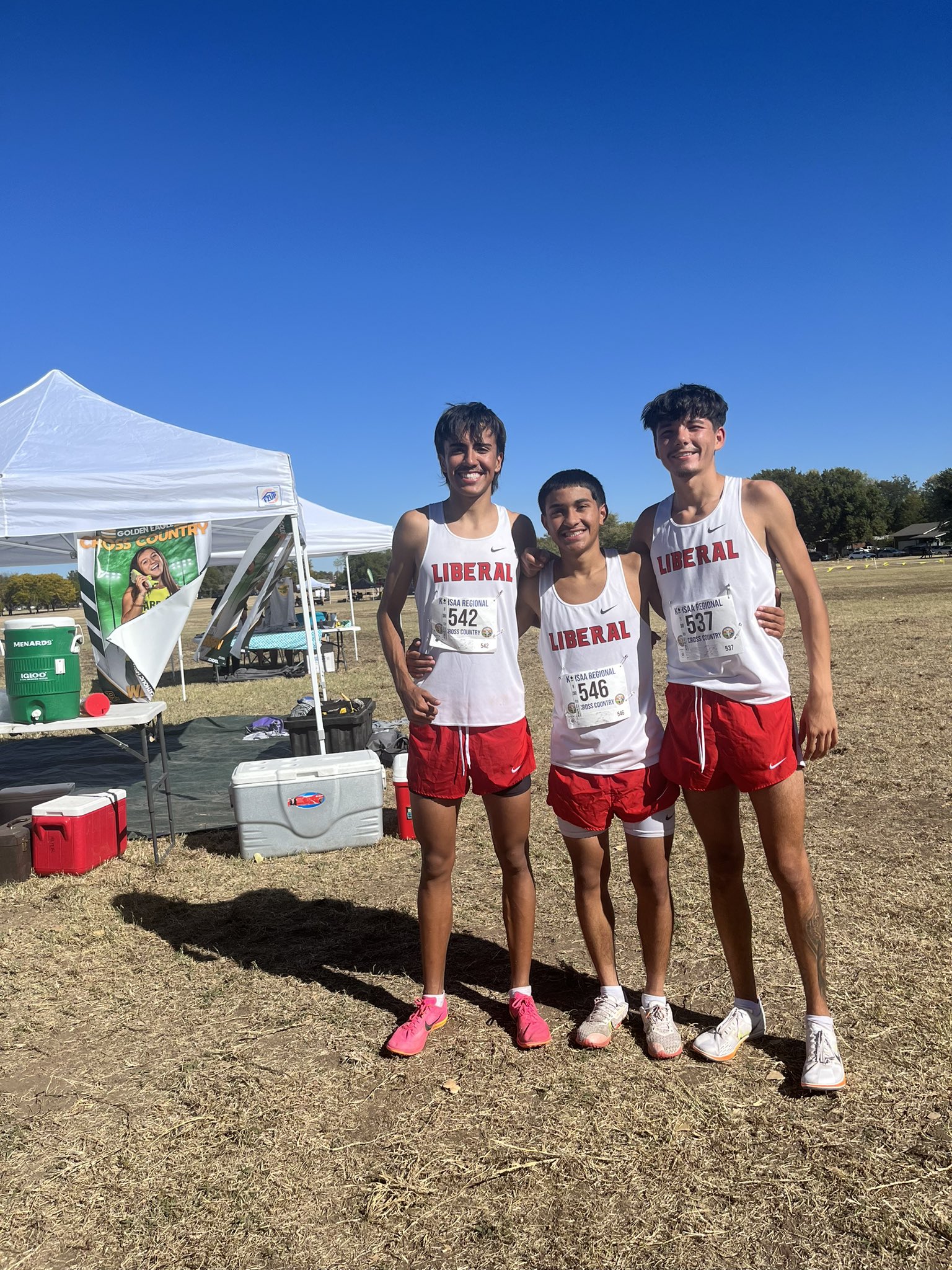 Marcus Calleja
Liberal Cross Country team will be extending their season another week and will be competing at Rim Rock in Lawrence. The boys team will be sending 3 boys Cesar Pavia (5th 16:43), MJ Foster (6th 16:44), and Beto Torres (17th 17:38).For the boys team they were in for a battle with Dodge City for being able to qualify as a team but cam up just sort by 3 points finishing 4th out of 9 teams.
For the second year in a row the Girls team would capture regional runner up and will send the whole team to State. The girls would have 2 runners place in the top 5 with Daniela Cerda coming in 3rd at 20:17 and Janaya Devorce with a huge life time PR of 20:18 coming 4th. Isabela Gutierrez (12th 21:39) and Angela Garcia (19th 22:18) would also come in with life time PRs.
Liberal XC will run Saturday morning boys 6A race will be up first at 10:00am. The girl 6A race will be ran at 11:45 am at Rim Rock north of Lawrence KS.