LHS Boys Cross Country Team Qualifies for State Again
KSCB News - October 25, 2010 12:00 am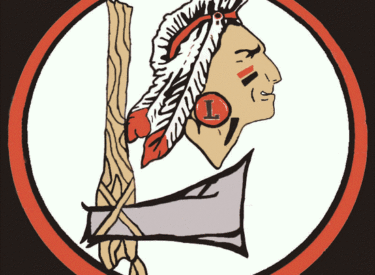 Liberal Cross Country
Regional Results
Saturday, Oct. 23
Lake Afton
Girls Team Scores: (top 3 qualify to State)
1. Bishop Carroll – 30
2. Kapaun Mt. Carmel – 66
3. Valley Center – 86
4. Liberal – 93
5. Andover Central – 119
6. Ark City – 159
7. Wichita West – 168
Individuals:
6. Destyni Lucero – 16:03 – STATE QUALIFIER
15. McKenzie Wright – 16:40 – STATE QUALIFIER
21. Mercy Perez – 17:10
26. Kim Francis – 17:43
27. Gaby Galan – 17:53
28. Holly Hinkle – 17:53
43. Madison Butler – 20:09
Boys Team Scores: (top 3 qualify to State)
1. Bishop Carroll – 28
2. Liberal – 50
3. Kapuan Mt. Carmel – 79
4. Valley Center – 122
5. Andover Central – 134
6. Ark City – 145
7. Andover – 166
Individuals:
5. Angel Viveros – 17:35
6. Jaime Minjarez – 17:38
7. Alan Grajeda – 17:39
11. Fidel Munoz – 17:49
21. Alejandro Avila – 18:17
23. Eric Minjarez – 18:32
31. Garrett Allaman – 19:03
Comments from head coach Cheri Bevis:
We competed in a very tough regional featuring the #1 and #3 ranked teams in 5A in both the girls and boys divisions. The girls team, made up of 5 freshman and 2 sophomores, narrowly missed qualifying for State by 7 points. They showed tremendous heart and determination but fell a little short of our goal. Destyni Lucero and McKenzie Wright led the way with 6th and 15th place finishes. Both girls will compete at the State meet next weekend. This is a very young and talented team. I am disappointed for them because I feel at any other regional we would have placed in the top 3 and qualified. I really feel our girls team is one of the top 8 in 5A. They have made tremendous improvement this year and represented Liberal High School with pride. Look for great things to happen in the future for this group of talented young ladies.
The boys turned in a very impressive 2nd place finish as they qualified for the State meet for the 4th straight year. We placed 4 in the top 12 in a very competitive regional featuring many of the top runners in the state. We were lead by freshman Angel Viveros and Seniors Jaime Minjarez and Alan Grajeda. Fidel Munoz also turned in his best performance of the year. The boys are peaking at the right time and are running with determination. We will be led at State by 3 experienced seniors and will look to improve on our 5th place finishes at State the last 2 years.