LFD Battles Residential Fire
KSCB News - March 10, 2015 11:21 am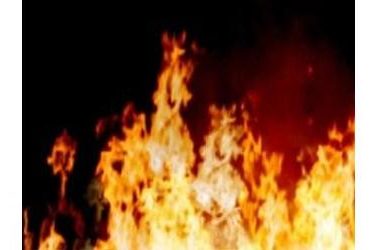 At 12:01 am Tuesday morning, Liberal firefighters were paged to a residential fire at 1008 Harrison Circle.
The first fire units arrived on scene at 12:05 am to find heavy smoke from the residence with fire evident in the rear of the structure. A female occupant had escaped prior to fire department arrival, rescuing one dog as she escaped. However, three additional dogs were reported to still be inside the home. Firefighters made entry and were met with heavy fire and high heat conditions in the kitchen area. They were able to knock down the fire and begin searching for the pets. The fire was declared under control at 12:21 am. The three remaining pets were found deceased in a bedroom from smoke inhalation. The female occupant declined medical treatment at the scene and no additional injuries were reported.
The Liberal Fire Department responded with two engines and 17 personnel. Also responding to the fire were the Liberal Police Department and Seward County EMS.
The home suffered extensive fire damage to the kitchen and dining room. And the entire residence sustained heat and smoke damage. The fire originated in the kitchen and Liberal Fire Department investigators will be working with insurance investigators to try and determine the cause of the fire.
All fire units were clear of the scene at 3:00 am and back in service a 3:36 am.