Letter to our Listeners
Cheryl Collins - March 21, 2020 12:19 pm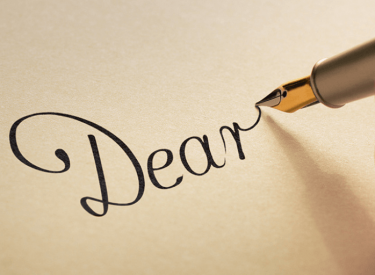 Dear Valued Listeners,
With the constantly changing COVID-19 situation around the world, we at Seward County Broadcasting, 107.5 KSCB-FM, 102.7 the Legend and Talk Radio 1270 AM, want to assure you that we are working to provide you with the most up to date information.
As a part of this effort we are doing the following:
We have added additional newscasts to each station. We will now have newscasts at the following times:
KSCB-FM: 6:30am, 7:30am, 8:30am, Noon, 3:00pm and 5:00pm
KLDG-FM the Legend: 6:40am, 7:40am, 8:40am, Noon, 3:00pm and 5:00pm
Talk Radio 1270 AM: 6:30am, 7:30am, Noon, 3:30pm and 5:30pm
We are in contact with area school districts, emergency management teams and hospitals and are offering them access to our airwaves to get the information they need out to their communities. As of right now, we will be broadcasting live interviews on all three stations as follows:
9:00 am Monday, March 23 – Dr. Manny Barias, CEO of Memorial Hospital of Texas County Authority – COVID-19 update in Texas County
Directly following Dr. Barias – USD 480 Superintendent Renae Hickert will give an update on the steps being taken to ensure the education of USD 480 students.
9:00 am Tuesday, March 24 – Southwest Medical Center – COVID-19 update in Seward County
9:00 am Friday, March 27 – USD 480 Superintendent Renae Hicket will give the approved plans for implementing off site classroom instruction
Other area school guests to follow as plans become finalized in their districts.
Go to kscbnews.net for stories with updated information from your community.
We have a list of cancellations, postponements and reduced/adjusted services on kscbnews.net. Click on the COVID-19 update at the top of the page.
We are constantly updating our facebook page KSCB/the Legend with local, state and national updates.
We have added a Prayer of Hope from local Pastors each morning at 8:00 am on all three stations.
Listen to SportsGuys on Talk Radio 1270 AM, Monday – Friday at 7:30am, as Brock is replaying past broadcasts and interviews during the 8 o'clock hour.
Thank you for listening to B107.5, the Legend and Talk Radio 1270AM.  We value your friendship and are committed to continuing to provide local news, sports, weather and entertainment.  Remember to support your local businesses, they depend on it.
Sincerely,
TEAM KSCB