Lee Hughes Named Interim CEO At Memorial Hospital
KSCB News - April 23, 2012 8:20 am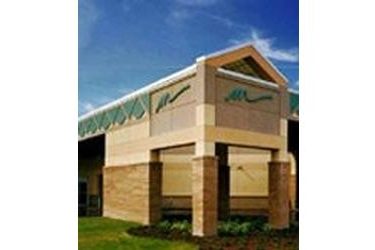 Now that the formalities are over, NewLight Healthcare can get down to the business of turning things around at Memorial Hospital of Texas County in Guymon.
The company named Lee Hughes as interim Chief Executive Officer of the hospital. Hughes has spent the last two years as CEO of Cimarron memorial Hospital in Boise City. NewLight named Darin Janssen the new CEO at the Boise City Hospital.
The MHTC Board of Control last Wednesday voted 3-2 to hire Austin, Texas-based NewLight to manage the Guymon hospital, which is in dire financial straits and has lost around $2 million this fiscal year alone.
The company also manages the Boise City hospital, and provides various serves for the hospitals in Beaver and Dalhart, as well.
Hughes is interim, and is also a candidate to be considered for the permanent CEO. The Guymon hospital has been without a permanent CEO since Jim Grocholski's contract was bought out last October. Charles Johnston had been the interim CEO since Nov. 1, 2011.
"The board and NewLight haven't discussed the process to find the full time permanent CEO," Hughes said Sunday. "I don't know what that process will be. I'd like to talk about it at the board meeting this Tuesday and try and get that process put in place."
Hughes said his number one objective is to turn the situation around at MHTC.
"I would like to see everybody start working together," Hughes said. "I'd like to see the board and administration and the medical staff come together and make the best decisions for the best outcomes for MHTC. I think that we can do that."
The medical staff at MHTC endorsed NewLight last February shortly after the company made its initial presentation to the then 7-member board. Three board members resigned in March, and one has been replaced so far, leaving the Board of Control with the state-minimum five members.
Whether Hughes is hired as permanent CEO at MHTC, he will still call Guymon home. He was named Regional Vice-President for NewLight.
"So if I am not chosen as the permanent CEO I will still call Guymon home," Hughes said. "I will be responsible for overseeing MHTC, CMH in Boise City and the revenue cycle services we are providing to Coon Memorial Hospital in Dalhart."
Having Hughes in Guymon will help the company save money.
"This will help to minimize travel costs for all our clients in the Panhandle," Hughes said. "I don't want my move to Guymon to be interpreted as me expecting to be chosen as the permanent CEO, but obviously I would be thrilled if offered the position.