Learn and Play enrollment set for Jan. 15
KSCB News - January 13, 2016 8:02 am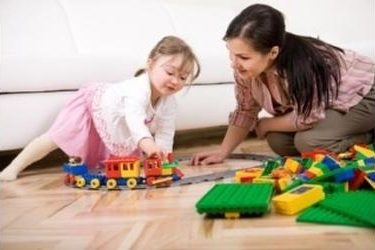 The Liberal Area Coalition for Families will be hosting the 2016 Learn & Play Project for the third year in a row. The program includes free structured parent/child activity time which includes supporting development in all areas but with a focus on early literacy. The program is open to parents and children ages 0-5 years old. The meetings will be weekly on Friday mornings at the First Baptist Church.
Learn and Play is a great opportunity for parents to learn some fun activities that they can do with their children that also incorporates a learning component. It also allows children to socialize with their peers and for both children and parents to learn new skills, said Denisse Ramos, program director.
Interested parents are invited to attend the enrollment meeting from 11 a.m. to 1 p.m. Friday, Jan. 15, at Spencer Browne s Coffee House. Free cookies and hot chocolate will be provided. For more information, call Denisse Ramos at 620-624-8171.
The mission of the Liberal Area Coalition for Families is to serve as a forum for the advancement of community health and services through the networking of government, health, civic, service and business organizations. This Learn and Play Parent Child Group is made possible by the Building Blocks Early Childhood Block Grant awarded by the Kansas Children's Cabinet and Trust Fund to Russell Child Development Center.