Late Seward Lead Slips at #7 Butler
Brock Kappelmann - November 20, 2021 4:13 pm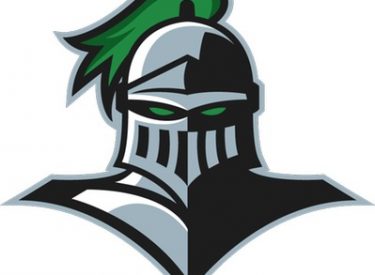 Kenny Hernandez
EL DORADO, Kan. – Seward County Community College falls to No. 7 Butler Community College in overtime 93-85 on Saturday, November 20th in El Dorado, Kansas. The Saints held the lead for the majority of the contest but a 9-0 run at the end of the second half by the Grizzlies forced overtime at 75-75 and Butler took control of overtime early to win the game. Seward County will continue conference play on Tuesday evening as they face Colby Community College at 8 PM in the Greenhouse.
To start the game Seward County took an 8-2 lead after a three-pointer by Wilson Dubinsky with 14:40 left in the half. The Saints took a 17-6 lead after an and-1 by Erik Pratt with 9:37 left. After a technical foul on Butler, the Saints connected on four straight free throws to lead 27-19 over the Grizzlies. With a free throw by Taye Donald, the Saints led 33-23 with 3:13 on the game clock in the first half. Kevon Cooper scored the final basket in the first half for the Saints with 40 seconds left to give Seward county a 40-31 lead into halftime.
Early in the second half, the Saints led 47-38 after a three by Erik Pratt. The Grizzlies went on an 8-0 run to take a 52-51 and Kevon Cooper was able to stop the run with a lay-up to give the Saints a 53-52 lead with 10:37 left. Cooper was able to extend the Saints lead with a three to give Seward County a 65-61 advantage. Pratt had an and-1 three-pointer followed by two technical fouls for a six-point possession to lead 75-66. The Grizzlies closed out regulation on a 9-0 run to tie the game at 75 all and forced overtime.
In overtime, the Saints made the first point with a free throw to lead 76-75 but the Grizzlies took the lead for the final time after an and-1 to take a 78-75 lead. With one minute left in overtime, the Grizzlies connected on a three to take their largest lead of the game 87-80 over the Saints. Seward County connected on a couple of three's late in overtime but the Grizzlies held on to win 93-85.
Seward County will face Colby in the Greenhouse on Tuesday night at 8 PM. The gameday sponsor is the Saints Booster Club and tickets can be claimed at the gates of the game.