Lara Joins SWMC Board of Trustees
Joe Denoyer - April 21, 2021 11:12 am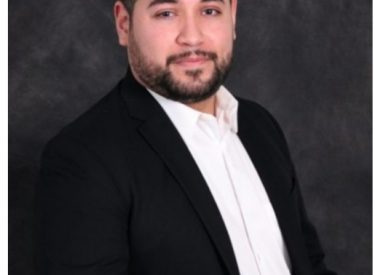 Seward County Commission has elected Jose Lara to serve on the SWMC Board of Trustees.  Lara was elected to serve a two-year term.  The commission also voted to re-appoint Dennis Sander for a three-year term.  Sander will serve as the Vice-Chair.
 Other returning members of the board include Ray Allen, M.D., Mark Schepers (Chairman), Tom Willis (Secretary), and Ivanhoe Love Jr., (newly appointed as Treasurer).
The Board of Trustees is the highest policymaking body of SWMC and has authority for governance and fiscal policies of the health system.
"We are thrilled to have a dynamic and diverse group of board members," said Robert Whitaker, President and CEO of SWMC.  "Their experience will aide our management team as we focus on delivering elite and affordable care, addressing community health needs, and cultivating a diverse and inclusive workforce."
Jose Lara replaces the position of Fred Miller.
"My goal is to promote and improve Liberal and Seward County as best I can.  I wanted to become a member of this board in hopes of being involved in decisions that will continue to move our hospital forward.  The hospital is one of the most important resources in our area and I'm interested in watching its continued growth and success," said Lara.
Recently, Miller announced his retirement from the board after serving since 2015.  Miller brought extensive business experience to SWMC Hospital's board.
"It has been an amazing honor to serve as the treasurer of the board for the hospital and to be engaged in its vision to provide compassionate and elite care to our community," said Miller. "We have a very special board compromised of volunteers driven by passion and the privilege to serve the public good in a most meaningful manner.  I'm truly proud of and grateful for all of the employees, physicians, as well as community members and leaders who have contributed so much to our mission during my tenure.  Thank you for the privilege to serve this wonderful community."
Tammy Lenear, who also served on our board since 2014 also announced she was stepping down as a board member.  Tammy was serving as the Board Assistant Secretary/Treasurer.  We are grateful for Tammy's service and dedication to our health system and community.