Lady Saints Win Thriller at Independence
Brock Kappelmann - February 22, 2021 6:36 am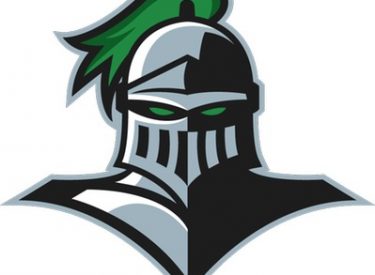 Kenny Hernandez
LIBERAL, Kan.- Seward County Community College able to get the victory on the road at Independence Community College 93-91 in a thriller of two of the tops teams in the KJCCC. The Lady Saints' Sanaa Smith was calm, cool, and collected to knock down key free throws in the final seconds to secure the victory and credit a big offensive night for Sydney Wetlaufer with 31 points and six threes. Seward County remains on top of the Jayhawk West with a 5-1 conference record, followed by Hutchinson Community College at 5-2 and Garden City Community College at 3-2.
To start the game the Lady Saints jumped out to a 7-2 lead but the Pirates responded with a 7-0 run to regain the lead at 9-7. This was the pattern of the game with both teams able to put together offensive runs and exchange leads. In the final seconds of the first quarter, Sanaa Smith connected on a field goal to give Seward a 21-19 advantage.
The Lady Saints had their largest lead of the game with a 10 point advantage at 45-35 over the pirates with less than 3 minutes remaining. Independence responded with a 9-0 run to close out the 2nd quarter and cut Seward's lead down to 45-44 at halftime.
In the third quarter, the pace of the game continued as both teams traded baskets and were able to knock down shots. Both teams scored 27 points in the third quarter and the Lady Saints went into the fourth quarter with a one-point advantage of 72-71. Seward County and Independence were within one possession for the remainder of the fourth quarter. The Lady Saints took advantage of their opportunities down the stretch and defensively made the Pirates turn the ball over in key possessions to prevail on the road.
Seward County's other top performers were Sierra Morrow with 16 points and seven rebounds. Sanaa Smith added 15 points and Zhane Thompson had 12 points for the Lady Saints.
Two pirates had double-doubles with Miriam Bazylewicz with 29 and 16, and Rapuluchi Favor Ayodele Ngorka added 18 points and a staggering 24 rebounds.