Lady Saints Toy with Trinidad
KSCB News - November 23, 2012 9:57 pm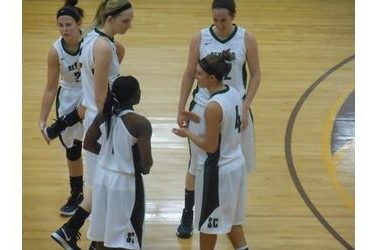 The Seward Lady Saints built a big lead early and coasted to a 67-51 win over Trinidad State Friday afternoon in Garden City. Seward built leads of 18-4, 30-12, and led 38-16 at halftime.
Sheree Ryan had 12 points and seven rebounds while Madison McLain and Kelsey Blair added 12 a piece. Marta Oledzka scored six and pulled down 11 rebounds.
The Lady Saints (6-2) shot 34 percent and held Trinidad State (6-3) to 32 percent shooting.
Seward plays New Mexico Junior College Saturday at 1:30 on Talkradio 1270 and kscbnews.net.