Lady Saints Tennis Continues to Cruise at Nationals
Joe Denoyer - May 6, 2019 10:52 pm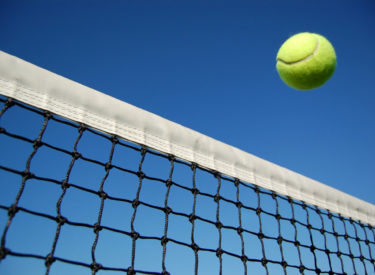 TYLER, Texas – The Seward County Community College women's tennis team continues to roll at Nationals. All five Lady Saints advanced after play on Monday.
Patricia Panta, Maria Aveiga, Alena Macharova, Sofia Belluco and Eva Liu all advanced to Day Three on Tuesday. The two doubles team of Panta and Aveiga and Macharova and Belluco also moved on.
Alisa Handrugan is injured, leaving Seward to default at No. 4 singles and at No. 3 doubles with Liu.
In singles, No. 1 Panta defeated Birthe Nulens of North Central Texas College, 6-0, 6-1, No. 2 Aveiga beat Vinda Teally of New Mexico Military Institute, 6-0, 6-1, No. 3 Macharova knocked off Mesa Community College's Paige Stanford, 6-2, 6-0, No. 4 Belluco ousted Andrea Farris of Collin College, 6-2, 6-2, and No. 6 Liu was a winner over NCTC's Nathalie Wetherington, 6-2, 7-5.
In doubles, No. 1 Panta and Aveiga beat Paula Coronado and Carmen Manicea of Copiah-Lincoln Community College, 6-0, 6-3 and No. 4 Macharova and Bellucco blanked Meridian Community College's Kennedy Rodriguez and Rachel VanHorn, 6-0, 6-0.
Seward has 17 points in the race for the team title.
In their respective singles division, Panta is a three seed, Aveiga is the fifth seed, and Macharova, Belluco and Liu are all six seeds.
In doubles, Panta and Aveiga are the fifth seed and Macharova and Belluco are the fourth seed.