Lady Saints Swept in Colby
Joe Denoyer - March 28, 2019 10:24 pm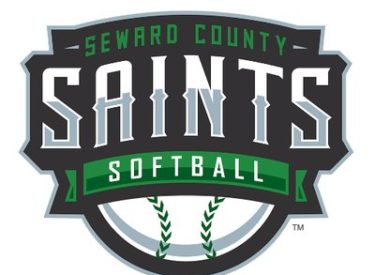 COLBY, Kan. – The Seward County Community College softball team dropped a doubleheader to Colby Community College, 5-4 and 21-2, on Wednesday. The Lady Saints suffered their first conference losses of the season, falling to 4-2 in the Jayhawk West and 7-18 overall.
The Lady Saints will play at Butler at 2 p.m. on Sunday.
GAME ONE
The Lady Saints blew a three-run lead in the opening game loss. Seward scored once in the top of third on an AJ Luna RBI single and twice in the fourth on Jaci Oakley's two-run homer to take a 3-0 advantage.
Seward relinquished the lead in the fifth when Colby scored four runs. The Lady Saints had a chance to get out of the inning unscathed, but the Trojans took advantage of a two-out error and scored four times to take a 4-3 lead. Colby added an insurance run in the sixth.
The Lady Saints cut the deficit to 5-4 in the seventh and had a runner on third with less than two outs, but could not bring home the tying run.
Nissy Lechuga, Luna and Oakley each had two hits for Seward, which saw its winning streak snapped at four games.
Jordan Cordrey took the loss, allowing five unearned runs, on 10 hits, striking out two and walking two over six innings.
GAME TWO
Seward gave up double-digit runs in the first inning and fell easily in the nightcap.
The Lady Saints had a disastrous start when it made five errors, including four in a row, and gave up two homers as the Trojans came away with 13 runs in the first inning. Colby would score three more runs in the third and another five in the third for its 21 runs.
Alyssah Pontoja had an RBI single in the second and Jordan Cordrey added a run-scoring fielder's choice to account for all the Seward scoring.
Emily Mojica had two of the Seward's four hits. Madeline Owen and Pontoja had the other two hits.
Pontoja took the loss, lasting only an inning, giving up 13 runs, four earned on eight hits, striking out none, walking two and allowing two homers. Cordrey relieved and gave up eight runs on five hits, struck out two, walked four and served up three homers over three innings.