Lady Saints Rally From 17 Down to Beat Barton
Brock Kappelmann - February 17, 2019 8:16 am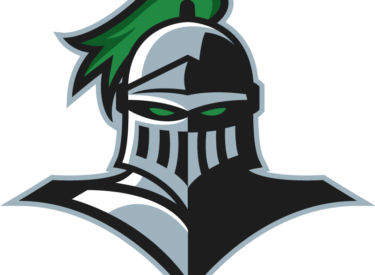 Phillip Lee
GREAT BEND, Kan. – Kalen Green had 20 points, including four three-pointers, and Karolina Szydlowska scored all 13 of her points in the second half to rally the sixth-ranked Seward County Community College women's basketball team from a 17-point deficit to an 81-80 win over the Barton Community College Cougars on Saturday.
The Lady Saints extended their winning streak to 20 games and remained atop of the Jayhawk West at 18-1, 26-2 overall.
It looked as if Seward's streak would come to an end early on as the Cougars dominated, opening up a 17-point advantage at 25-8 with just over a minute remaining in the first quarter.
SCCC battled back on Green's shooting with key threes, whittling the lead down to 41-35 at the half and staying within striking distance after three quarters, 61-56.
The Lady Saints made their move in the fourth quarter by opening with a 9-2 run and taking their first lead of the game with 7:31 remaining at 65-63 on a Green three-pointer. Szydlowska had nine points in the fourth as Seward led by as many as six the rest of the way.
Silvia Veloso led all Lady Saints in scoring with 24 points and Carla Covane and Aquila Mucubaquire added eight points each. Szydlowska also had nine rebounds.
Richelle Turney led Barton with 25 points. Jaylin Stapleton netted 20 points and Taylor Regan chipped in with nine points and 14 rebounds for the Cougars, who fell to 12-6 in conference play and 19-8 overall.
Seward hosts Northwest Tech at 6 p.m. on Wednesday at the Greenhouse. The game airs on 107.5 with Saints Shoot-around at 5:45.  Equity Bank is the buyout sponsor.