Lady Saints Race Past Lamar
KSCB News - November 29, 2013 5:12 pm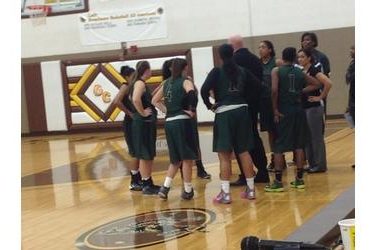 Six Lady Saints scored in double figures and three Lady Saints had double doubles as Seward blew out Lamar 116-69 Friday afternoon in Garden City. The Lady Lopes pressed all game and forced 34 SC turnovers but Seward shot 66 percent and did not shoot a three pointer in the win.
Shanise Brooks had 26 points and grabbed 11 rebounds in the win. Brianna Scott had 20 while Fabiana Monte added 19 points and eight rebounds. Payton Fleming had 14 points and 13 rebounds while Kyndal Davis added 14 and 10. Alana Simon added 14.
Seward held Lamar to 29 percent shooting. Seward led 61-39 at the half as they improve to 8-0 for the first time since the 2009-10 season. The Lady Lopes are 4-5.
Seward plays New Mexico Saturday at 1:30 on 107.5 and kscbnews.net.