Lady Saints Man Up Against Frank Phillips
KSCB News - November 19, 2012 7:21 am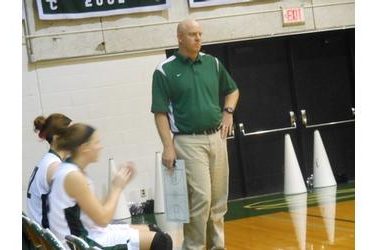 With an injury to Anete Kirsteine, Seward has already altered their offense to a set similar to what they ran in 2010 to help Rachel Barnes become an all American. Saturday, they also changed defenses. The Lady Saints have been primarily a match up zone team but switched to man to man Saturday in a 71-44 win over Frank Phillips Saturday night in the Green House. Seward held the Lady Plainsmen (2-6) to 29 percent shooting. The Lady Saints shot 52 percent from the field including 8-14 from three point range for 57 percent. The Lady Saints (5-2) made six of eight three point shots in the first half.
Madison McLain led the Lady Saints with 18 points and six rebounds. The 6'6" Marta Oledzka scored 14 and grabbed eight rebounds. Kelsey Blair scored 13 and had five rebounds. Ricquia Jones shook off an ankle injury from Friday and scored 11 points with six assists and six rebounds.
Seward faces Trinidad State and New Mexico Junior College Friday and Saturday afternoons at 1:30 in Garden City on Talkradio 1270 and kscbnews.net.