Lady Saints Keep it Close with #5 NMJC
Brock Kappelmann - November 4, 2023 7:07 am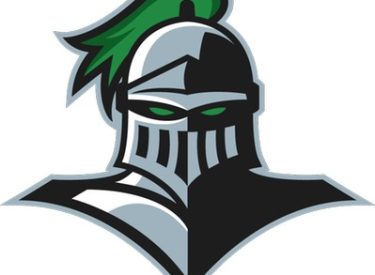 Jay Daubenberger
After a long wait, the 2023-2024 season has finally started as the Seward County Lady Saints women's basketball hit the road out west towards La Junta, Colorado where they faced off with #5 New Mexico in game one of their new season and despite keeping it close throughout the game, the Lady Saints unfortunately fell to the T-Birds 78-71.
Starting a new season with a new roster and a new head coach is always a tough task for any team and for Seward County it was even tougher on Friday as they started the 2023-2024 season against the #5 team in the NJCAA in New Mexico in day one of the Otero Classic. After tip-off it was a back-and-forth battle between the Lady Saints and T-Birds with Xoe Rosalez connecting on the first three of the game for SCCC to put them within two at 7-5 before Jamia Carter was able to help Seward County pull in front 11-8 after knocking down a pair at the free throw line. Carter continued to help increase the lead as she ended the first quarter with a full court fast break layup to put her at 11 points early on and the Lady Saints ahead 17-14.
Defense was the big focus to start the second quarter for Seward County as Rosalez was able to find a wide-open Aliana Colon in the paint for a layup to go up 20-17 and SCCC's lock down defense forced New Mexico into a timeout only fifty seconds into the quarter. From their it was an exchange of buckets as both sides found ways to add points to their scores with the T-Birds eventually retaking the lead but a strong post move by Sanaa Dennis gave her two points and Rosalez knocked a pair of free throws down to end the half within one point as New Mexico led 33-32.
Following halftime, the T-Birds made adjustments that stumped the Lady Saints out of the gates as New Mexico was able to increase their lead out to seven points with a 41-34 advantage. It looked like the T-Birds were ready to pull even farther away until Rosalez once again found her range from beyond the arc and scored the final six points for Seward County to end the third quarter down 52-44.
Starting the fourth she picked up right where she left off in the third with another three from downtown to keep SCCC within reach while a second chance jumper and a pair of free throws brought the deficit down to five at 56-51, with Rosalez having scored the last 13 points for the Lady Saints. She was not alone however as Ari Gordon snatched an offensive rebound and kicked it out to Kayla Peoples for another wide-open Seward County three-pointer to cut the NMJC lead to one and force another T-Bird timeout, now only trailing 56-55 with under seven minutes left to play. Unfortunately, New Mexico was able to pull their lead back out in front and despite Carter slashing through the defense and Rosalez sinking another triple, the Lady Saints fell in their season opener 78-71 in a hard-fought battle with their top five opponent.
Rosalez and Carter combined for 48 of Seward County's points with Rosalez scoring 26 to go with 7 rebounds and 5 assists while Carter scored 22, with both playing all 40:00 minutes for the Lady Saints in their matchup with New Mexico. Gordon added 7 points of her own while Colon and Daniels put up 6 a piece and Allie Myers led the team in rebounds with 13.
Seward County will have to regroup quickly and bounce back tomorrow afternoon in day two of the Otero Classic when they face the host team in Otero with tip-off scheduled for 4:00 PM.