Lady Saints Host Team Camp
KSCB News - June 6, 2012 3:27 pm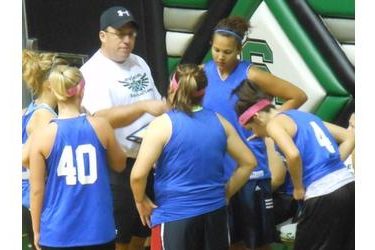 You know it's the first week in June when the Green House is alive with girls summer basketball. This week head coach Toby Wynn and the Lady Saints hosted team camp. Eleven teams from the area competed this week in the team camp. Area schools included Liberal, Southwestern Heights, Hooker, Tyrone, Gruver, Stratford, Booker, and Elkhart.
Lady Saints players help conduct the camp. Wynn is without an assistant coach right now after Penny Jones left for Weber State so men's coaches Bryan Zollinger and Jason Sautter helped with the camp.
The Sportsguys broadcast live from the show Wednesday morning and interviewed Wynn, the Lady Saints, and area high school coaches and players.