Lady Saints Hold Off Barton
KSCB News - January 22, 2014 11:30 pm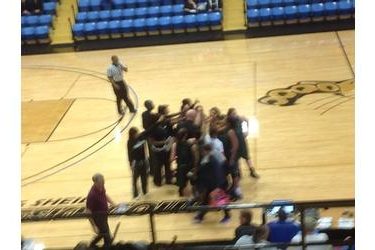 The tenth ranked Seward Lady Saints beat the Barton Lady Cougars 78-72 in the Kirkman Center in Zgreat Bend Wednesday night. Seward led by as man as 20 and led 39-27 at halftime in route to the win.
Shanise Brooks scored 17 while Alana Simon added 14. Fabiana Monte had 12 and Rebekah Hatchard had a career high 11 and Korina Chapman added 10 points and eight rebounds. Seward held Barton to under 32 percent shooting.
The Lady Saints win for the tenth time in fifteen tries in Great Bend. Seward is 18-2 and 3-1 in the Jayhawk West and Barton is 14-6 and 2-2. The Lady Saints will be featured during the Green Line Thursday at 5:30 on 1270 and kscbnews.net. Seward hosts Dodge City for homecoming Friday night at 6 with coverage at 5:45 on B107.5 and kscbnews.net.