Lady Saints Cruise to Win, Advance to Region VI Semis
Joe Denoyer - March 2, 2019 5:44 pm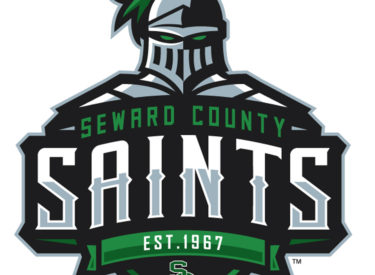 Phillip Lee
PARK CITY, Kan. – The second-ranked Seward County Community College women's basketball team dominated in the second and third quarters to cruise to a 74-59 victory over the Cloud County Thunderbirds in the Region VI quarterfinals on Saturday.
The Lady Saints, who held the Thunderbirds to just single digits in the second and third quarters, turned a five-point lead after one into a 21-point advantage at the half, 42-21. Seward, which never trailed, shot 43 percent for the game and a blistering 63 percent in the first half while holding Cloud to 35 percent for the game and only 29 percent in the first half.
Seward continued to pour it on in the third quarter, outscoring Cloud, 24-8, to open a 66-29 margin heading into the fourth quarter. The Thunderbirds outscored the Lady Saints, 30-8, in the final stanza, but game was already decided by then.
Lexi Hernandez and Vonda Cuamba each scored 14 points to pace Seward to its 23th straight win. Karolina Szydlowska added 12 points and seven rebounds, Kalen Green netted 11 and Carla Covane chipped in with 12 rebounds and five points for the Lady Saints, who improved to 29-2 on the season.
Scout Frame had 21 points and 13 rebounds and Chase Siedlik scored 10 for Cloud County, which ended its season at 18-13.
Seward has won six straight and nine of the past 10 over Cloud.
Seward advances to the semifinals and will play the winner of Barton and Cowley on Monday at 3 p.m. on B107.5 and kscbnews.net.