Lady Mustangs advance to State 3A Final Four!
KSCB News - March 11, 2009 12:00 am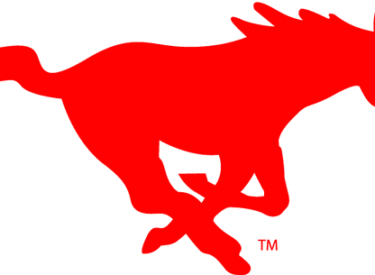 The Southwestern Heights Lady Mustangs overcame some opening jitters and distanced themselves from the Hillsboro Lady Trojans in the second half to pull out a 49-38 victory and earn a final four appearance into the final 4 of the 3A State Tournament Wednesday night in Hutchinson. Heights Trailed 12-9 after one quarter but out -scored Hillsboro 16-4 in the second to take a 25-16 lead into the half. The lead extended to 20 early in the 4th before Hillsboro closed within 10 midway in the quarter. SWH tightened the clamps and pulled out the 11 point victory in winning for the 23rd time this year. Britny Butler lead the way with 12 points , Vivian Olvera added 11 while Deni Jacobs Chipped in 10 as 7 Lady Mustangs score in the game. Six foot post Dakota Kaufman scored 20 to lead Hillsboro but spent much of the third quarter on the bench after committing her 4th foul early in the frame. Hillsboro , the 2007 state champs, finishs the year at 14-10.
Heights will play Cherryville Wednesday at 6:30 Friday. They defeated Jayhawk Linn 56-37 Wednesday. The Heights-Cherryville game will be aired on 102.7 "The Legend".
The Two and three seeds, Rock Creek and Wichita Collegiate both posted victory and will meet in the other semi- final contest on Friday. The Championship is set for 4 Saturday afternoon.