La Nina Contributes to Wildfire Threat
Brock Kappelmann - December 4, 2017 5:53 am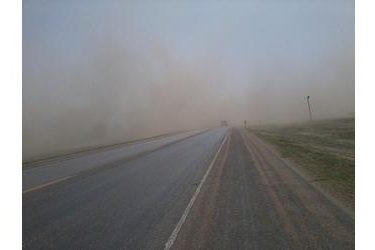 WINTER WILDFIRE THREAT
La Nina contributes to wildfire threat in mid-South, Plains
OKLAHOMA CITY (AP) – The La Nina climate phenomenon in the south Pacific Ocean is contributing to weather conditions that are expected to be warm and dry with low humidity, leading to fears of a sharp increase in winter wildfires from the mid-South across the Plains states.
La Nina leads to above normal temperatures and less precipitation, combined with abundant dormant grasses and drought conditions in states including Oklahoma, Kansas, Arkansas and Texas.
The latest U.S. Drought Monitor shows extreme drought in all or parts of more than a dozen counties in western Arkansas and southeastern Oklahoma.
Oklahoma state Climatologist Gary McManus compares the potential weather scenario to that in March, when wildfires in northwestern Oklahoma, southwestern Kansas and the Texas Panhandle scorched a total of more than 2,000-square-miles (5180 sq. kilometers) and left six people dead.