KSHSAA Approves More Games in Baseball and Softball
Brock Kappelmann - September 14, 2023 7:14 am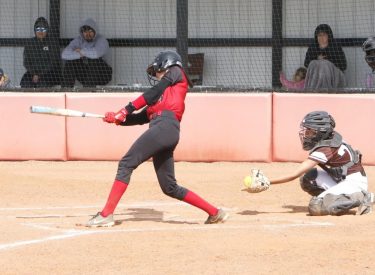 9/13/2023 7:40:17 PM
By: Brent Maycock, KSHSAA Covered
For as long as Heath Gerstner and Rick Sabath have been around high school baseball in Kansas, as players and coaches, the topic has been a source of contention.
"Why can't Kansas play more games?"
Since 1965, high school baseball and softball teams in Kansas have been limited to a maximum of 20 regular-season games. In the nearly 60 years since, efforts to extend the season were shot down, most recently last April when Kansas State High School Activities Association's Board of Directors voted 33-32 to maintain the status quo.
"I think there's a lot of challenges any time there's change," said Gerstner, who not only is the head baseball coach at McPherson but also has been the president of the KABC for the past four years. "To see the good at the end is sometimes difficult and there's so many points of view out there with big schools and small schools, baseball programs with 60 kids involved and programs with 11 kids involved. To find a way to allow all of those programs the opportunity to play in more games was important."
Dejected, but undeterred by past rejections, the Kansas Association of Baseball Coaches didn't go back to the drawing board. Instead, it took some feedback from the board and joined forces with the state's softball coaches to try and elicit change.
On Wednesday, change finally occurred. At the KSHSAA's first Board of Directors meeting of the 2023-24 school year, the proposal to increase the maximum number of baseball and softball games allowed during the regular season again was up for vote.
And this time, it had more than enough momentum and support to pass.
With a 42-17 vote in baseball and 48-11 vote in softball, high school teams may now play up to 26 regular season games. The change is effective immediately.
"I think we finally did what's best for kids," Gerstner said. "Our players deserve more games and we're excited."
Sabath, who began coaching in the college ranks at various stops in Kansas before taking over at Olathe West when the school opened, said the process has been a long time coming. And one many involved with the KABC weren't sure would ever come.
"This has been a passion of ours for a long time," said Sabath, who takes over at St. Thomas Aquinas this spring as head coach. "We were told it would never happen. To see it happen today is so fulfilling for all of us and all the guys in the past who tried to get this done."
The proposal to increase the maximum number of games was put forth by the Sunflower League and Olathe West athletic director Pat Butler made a brief presentation on behalf of the league. In his presentation, Butler made a simple rationale.
"Kansas lags behind, really the rest of the country, but specifically the states that surround us," Butler said.
The numbers back up that claim. Nebraska allows its high school baseball and softball teams to play more than 30 games. Missouri allows 26. Oklahoma 37. Iowa 40.
In addition, he presented numbers on the percentage of games played at the high school level compared with the college level. Where basketball plays roughly 67% of a collegiate schedule, soccer plays around 80% and volleyball is over 90%, baseball and softball have a schedule that is closer to 40% of the collegiate slate.
"It's not really just about the volume of games," Butler said. "But the opportunities those games can provide our kids and programs – to maybe play in tournaments, leave their league and move around the state and play a bit, all unique things we want to provide our kids."
Gerstner said the KABC has been working on extending the season for quite some time now, and when the 2020 season was canceled for COVID concerns it drove home that desire even more. The proposal had the backing of 90% of the state's baseball coaches.
Butler and Sunflower League colleagues Todd Dain, principal at Shawnee Mission South, and Jay Novacek, principal at Olathe West – who officially put the proposal to the vote — also expressed concerns about the lure of club sports of elite athletes in both baseball and softball, particularly in the metro area.
"I would argue that high school sports, particularly baseball and softball, are under attack at times from club sports," Butler said. "We need to continue to provide new opportunities, more opportunities for our athletes. We want to protect our high school programs and this is the opportunity to do that."
"We want to promote our sports because we believe that's where it's at," Novacek said. "It teaches life lessons and builds life-long relationships. We would hate to lose those."
Discussion on the floor after both Butler and Gerstner spoke in favor of the proposal raised questions about the number of games involving the loss of instructional time being raised from 13 to 20 games. Paola principal Jeff Hines also presented a counter-argument about the impact of an increase in baseball and softball games on other sports and activities.
"I both appreciate and admire the passion that the baseball coaches have expressed in support of this," Hines said. "However, we need to promote the belief system as school administrators and members of the board of directors that all activities that we offer at our member schools are important. We have a duty to make sure that one sport or activity doesn't take precedence."
Hines cited the addition of preseason jamborees for baseball and softball this season as well as the addition of a preseason arm-care conditioning throwing program for baseball pitchers as new amenities already afforded the sport. He also raised concerns about conflicts for dual-sport or dual-activity student-athletes during a spring schedule loaded with various state competitions such as forensics and music.
"For us to figure out how to make all those things interact and not make baseball more important or less important is difficult," Hines said.
Horton principal Larry Mills also levied concerns from smaller schools that already battle low numbers, and in particular, pitchers currently that would be taxed even more by an increased schedule.
Gerstner said he understood such concerns.
"We're allowing 26 games, not making it mandatory," he said. "We're neighboring schools with Little River and they may not think that 26 games fits their personnel, where it does us."
After the pro/con discussion, the vote was held and it was overwhelmingly in support of increasing the maximum to 26 games for both baseball and softball.
"I'm super-excited with the decision today," Gerstner said. "I think it all came down to the aspect that you're not required to play the 26. You look at the postseasons now and you've got teams going into regionals with 17 games even though it says play 20. Games get pushed back, rainouts happen, it's difficult. Now with 26, if you get rained out, you still get 23, 24 games."