KSCB's Cheryl Collins to Serve as the Kansas Association of Broadcasters Welcomes 3 New Board Members,
Joe Denoyer - November 1, 2023 4:51 pm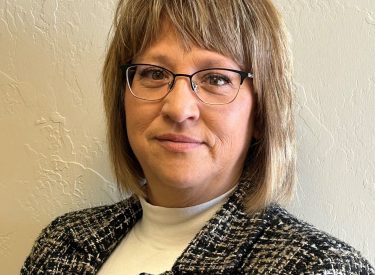 At the recent Kansas Association of Broadcasters meeting in Overland Park, the Kansas Association of Broadcasters appointed three new members to serve on it's Board of Directors. The three chosen are Cheryl Collins, Justin Antoniotti, and Mike Rajewski.
Cheryl Collins has been the Station Manager at KSCB in Liberal since 2020. Cheryl graduated from Seward County Community College and Friends University with a bachelor's degree in business administration with an emphasis in Marketing.
Upon graduation, Cheryl took the position of Traffic Manager at KSNG-TV in Garden City. She transitioned into a sales position before her husband was transferred to Liberal in 1994. She worked at Citizens State Bank until joining the sales staff at the Southwest Daily Times newspaper in 1998. She moved up to Sales Manager before Stu Melchert recruited her to join the sales staff at KSCB in 2002. Since that time, Cheryl has served as the Sales Manager and eventually Station Manager in 2020. Cheryl's roles still include Sales Manager and Business Manager responsibilities.
Cheryl has two adult daughters, Amanda Collins and Alicia Koons and son-in-law Christopher Koons. She is also active in her church, Kiwanis, Chamber Board, Five State Fair Board and Beta Sigma Phi Sorority.
Justin Antoniotti has been the President and General Manager of KMBC-TV and KCWE-TV, Hearst's Kansas City television market's ABC and CW affiliates, respectively, since January 2021. The move was a return for Antoniotti, a 1996 honors graduate from the University of Missouri School of Journalism, and his wife, Katie, a graduate of the University of Central Missouri in Warrensburg who grew up in Columbia; also, their eldest daughter is a student at the Kansas City Art Institute.
Before joining KMBC-TV and KCWE-TV, Antoniotti served as President and General Manager of WGAL-TV – the Hearst Television station in Lancaster, PA and held the same role at WPTZ-TV and WNNE-TV, the Hearst Television stations in Plattsburgh, NY, and Burlington, VT.
Mike Rajewski was elected to the Executive Committee as the Secretary/Treasurer. Mike is the General Manager of ABC Affiliate KAKE in Wichita, where he has held the role since 2019. Mike has more than 25 years of broadcast experience and, prior to KAKE, was director of sales for Cox Media Group in Jacksonville, FL. He also served as director of sales at WPEC West Palm Beach, FL.