KS Legislature Considers Streaming
KSCB News - January 20, 2014 2:51 pm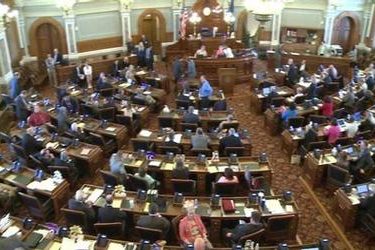 Audio and video of Kansas legislative committee sessions would be streamed live over the Internet under a bill introduced in the House.
Republican State Rep. Stephanie Clayton, of Overland Park, says her bill would help citizens stay current on matters that affect their lives and ensure legislators are paying attention.
The bill also would require video broadcasts of House and Senate sessions. Audio of the sessions already is streamed on the Internet.
Clayton says all the committee rooms in the renovated Statehouse are wired to provide audio and video, so the state would only have to purchase cameras. She said she thought the equipment could be purchased for $10,000.
The bill has been referred to the House Appropriations Committee.