KS Legislators Focus on Budget, Income Taxes
KSCB News - March 2, 2015 4:08 pm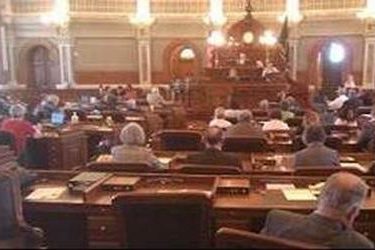 Kansas legislators are shifting their focus to building the next state budget now that their annual session has cleared its midpoint.
The Republican-dominated Legislature began March needing to erase a projected shortfall of nearly $600 million in the budget for the fiscal year beginning July 1.
They also must decide whether they'll backtrack on personal income tax cuts enacted in 2012 and 2013 at GOP Gov. Sam Brownback's urging to stimulate the economy. They could pursue other revenue-raising ideas.
House and Senate committees already have been reviewing Brownback's budget proposals.
But March is when a full spending blueprint for the next fiscal year and another for the fiscal year beginning in July 2016 are supposed to come together.
Legislators hit the 45th day of their 90-day session last week.