KS House Passes Kobach Citizenship Bill
KSCB News - May 10, 2012 8:15 am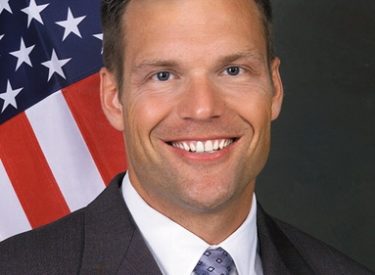 The Kansas House has approved Secretary of
State Kris Kobach's proposal to require first-time voters to prove
their U.S. citizenship starting June 15th.
The vote Wednesday was 72-51. The measure goes next to the
Senate.
Kansas already has the rule for people registering to vote for
the first time in the state, but it doesn't take effect until
January 2013. Kobach wants the rule in place for the normal surge
of voter registrations ahead of this year's presidential election.
Critics argue it will suppress voter turnout.
The House approved an earlier version of Kobach's plan in
February, but the measure stalled in a Senate committee. Kobach's
allies hope senators will vote on the latest version without
sending it to committee.