Kobach To Speak At Seward County GOP Fundraiser
KSCB News - October 9, 2014 12:20 pm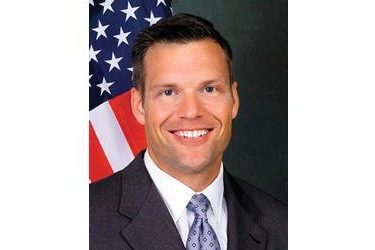 The Seward County Republican party would like to invite the public to a?GOP fundraiser from 6 to 8 p.m. Thursday, Oct. 23, at the Seward County Community College.
The cost is $25 per person which includes a meal catered by Great Western Dining. The keynote speaker will be Kansas Secretary of State Kris Kobach.
Corporate sponsorships are also available. Contact Reid Petty, 620-655-2406 for more information.
Those wishing to attend should RSVP by calling Sandy Wolfram at 620-629-3823 or Vanessa Reever at 620-417-0297.
Make sure to RSVP soon as seats are limited.