Kobach To Outline Voter Fraud Protection Plan
KSCB News - January 18, 2011 8:00 am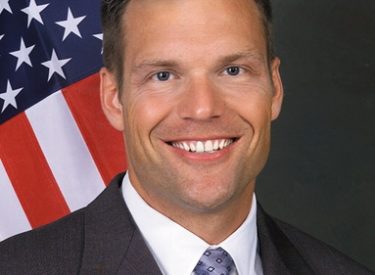 Kansas legislators from both parties are
waiting for Secretary of State Kris Kobach to spell out the details
of his proposals for combatting election fraud.
But many remain skeptical that fraud is a significant problem in
Kansas.
The Republican secretary of state scheduled a Tuesday afternoon
news conference to outline what he's calling the proposed Kansas
Election Integrity Act.
He has said it will include measures to require voters to show
photo identification at the polls and people to provide proof of
citizenship when they register to vote for the first time in a new
location.
But even GOP legislators who are receptive to those ideas want
to scrutinize what Kobach proposes.
Election fraud was the cornerstone of Kobach's successful
election campaign last year.