Kobach Confident In Courts
KSCB News - July 9, 2012 8:26 am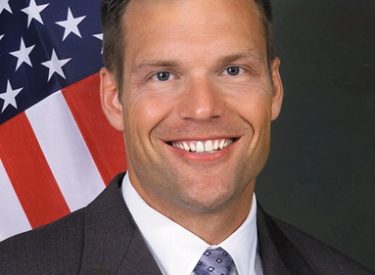 Secretary of State Kris Kobach is confident the courts would uphold a Kansas law that will require some potential voters to prove their U.S. citizenship starting next year.
That's despite an ongoing legal dispute over a similar policy in Arizona.
Kobach contends his state's proof-of-citizenship law is sound because it was drafted to avoid the legal issues facing the Arizona law, the Topeka Capital-Journal reported this week.
The law will require people registering to vote for the first time in Kansas to present proof that they're American citizens to elections officials.
The proof-of-citizenship requirement was included in a package of elections changes approved by legislators in 2011 at Kobach's urging. Another measure in the package, requiring voters to show photo identification at the polls, took effect this year.