Kitch Leads BJ's into 58th Season
KSCB News - June 1, 2012 1:32 pm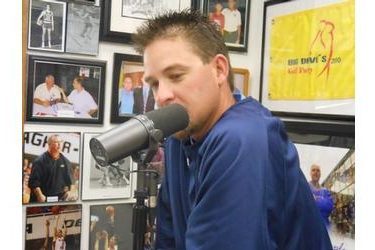 When Brandon Kitch grew up in Yukon, Oklahoma, he says he knew of the Liberal BJ's as a high school athlete. He says he would have loved to have played for the team. When Kitch got the assistant coaching job at Rose State under former BJ and Saint Coty Cooper, he informed Cooper he would be interested in coaching the Liberal BJ's if the opportunity ever arose. When Cooper, Kitch, and the Rose State baseball team traveled to Seward County to play fall baseball, they were greeted by a triumvirate of BJ's. Seward baseball coach Galen McSpadden, former BJ and Saint and current UTA head coach Darin Thomas, and general manager Bob Carlile. Kitch would take the job a couple of weeks later.
He is 34 years old and has coached summer baseball in the Valley League and the Illinois, Kentucky, and Tennessee League.
He will now occupy a seat once kept cozy by the likes of Bob Cerv, Mike Hargrove, Galen McSpadden, and Darin Thomas.
The BJ's host the (Andover) Kansas Cannons Friday night at 7 p.m. on Brent Gould Field. Ruffino's is the buyout sponsor. The game will air on Talkradio 1270 and kscbnews.net.